Below you will find all of the homework posts that I assigned during the fall semester. You never know when you may want to return to an article, video, or hilarious meme. They're in order from latest to earliest.
The day has come my no longer little freshmen. You are moving on to spring semester, project three soon under your belt, and ready to be set-forth into winter break. And because I am such a nice person, I'm not giving any homework aside from you sleeping, eating, binge watching TV, and seeing your friends and family.
We do have a final, and it isn't really a final, but it's 5% of your grade, so it's important to come and participate. This is the final schedule for both classes- NOTE: It will not last three hours)
FYP12: Tuesday, December 13th (11:30AM-1:30PM) 
FYP17: Friday, December 16th (11:30AM-1:30PM)
All classes must bring a blue book- you can get these in the bookstore. 
Before we can bask in the glow of a semester's end, we have to jump the P3 hurdle. Here's what you need for Tuesday, December 13th 
Read: The "Your Questions on P3" document under Course Assignments. It will help you, trust me
Also, check out all previous PP presentations, worksheets, and posts regarding P3. Extra review might help answer any other questions you have.
In terms of what you need for the folder, you're looking at the following:
In your folder:
Process Work:
Workshop: Include your final draft checklists and the accompanying WS drafts. If you used one draft for all your partners, indicate that. If not staple/paperclip the draft and checklists with the person who commented on them. 
Group Work Breakdown:

Write 150-200 words about your group work experience in Part I. Topics covered include:

Experience working with group
Your personal contribution
Whether everyone's contribution was equal
The grade you feel like you deserved for your contribution (out of 100 points)
Grades for Part I will be individual, so you and your partner's receive grades based on your contribution 

Corrections for P3: 

Go back to your P2 comments I sent via email and read over the suggestions I made for improvement
In 150-200 words, write how your P3 paper corrects these errors

Workshop Letter: 

In 250-300 words write a letter to me including the following topics:

Workshop experience in terms of structure/time/experience/group members
Strengths and weaknesses in your essay
Experience with lessons, suggestions for improvement, what you needed more time learning
Anything I need to know before I grade?
Final Draft: For the final copy of P3, make sure your essay has the following:
12 point font/ double-spaced/ proper, single-spaced heading/ centered title/ numbered pages
MLA citations all throughout
Work Cited Page:

features all outside sources and Souza e Silva
Emailed to me: Please email me a copy of your final draft and Work Cited page (all in the same document) by 10:00AM on December 13th. 
Remember, both classes have the same due date.
FYP 17: you can bring me your final on Tuesday between 1:00PM and 1:30PM OR put it in my mailbox located in Bronson across from the cafe. The box  number is 139.
If the mailbox is full, DO NOT shove it in. Leave it at the front desk in the writing center
Today was our second to last class before we conclude the semester. In the words of one of my students, "WOOO!"(Hi,  Konnor). We'll spend our last class doing a full-paper workshop for P3. Because you've seen pages 3-5 of your partner's papers, this will make seeing the rest a faster process. Here's what you need for that day.
NOTE: These papers for tomorrow are long, and time is not always our friend. To make this easier, bring in your P3 checklists from Tuesdays class from your partners. Your partner's can familiarize themselves with their old comments, and if everything was good before, move on. It will also make it easier for them to see critiques for pages 1-5. 
Write: Your completed 7-9 page draft of project 3. This should include a printed copy of the following for each member of your group:

A draft of your essay
A full Work Cited Page featuring the articles/charts etc. describing your application, and the Souza e Silva article
In preparation for writing, I have the following recommendations:
Review: Any presentations on the topics you feel uncomfortable with. Possible topics can include:

Basic Writing Strategies:

Using evidence sandwiches (introductions and interpretations)
Appealing to an audience (explaining not persuading)
Synthesizing sources (also see paragraph sample under Course Assignments)
Writing a counterargument (concession, position, refutation)
Writing a conclusion

Comparative Analysis (P3)

Writing a comparative analysis
Souza e Silva's Terms

Citations:

Source Citation Bible (What Catherine gave you)
Citation Notes PP – located in Writing to Persuade PP
You can also consult the Q&A on P3 under Course Documents when it is posted tomorrow morning 12/7
Visit: You have the following resources available to you for assistance:

My office hours: 

Friday: (2:00PM-6:00PM) I extended by an hour based on today

Writing Center:

Open from 9:00AM-9:00PM depending on the day)
Bring project sheet
Write me with any questions, comments, or concerns. Remember, you should all also be done with Part I by December 13th. 
Normally, I find something witty, interesting, or motivational for the end of my posts. I usually scour my timeline for a gem, but this is all we got for today:
This is a thing that's happening. See you Friday!
Today in class, you learned who your group for P3 is, made your e-portfolio accounts, and each class should now have access to their e-portfolio. Here's some helpful advice for P3 Part 1.
For Part I:
As you know, I'm not tracking how many times you post to your e-portfolio account, and the only deadline for completing Part I is by the time you hand in the entire project (Dec 13th). 
However, I recommend that you finish Part I of P3 by December 5th. This means, if you post one entry a day, you can have everything completed by, or before, this date.
I will be updating my girl Maddie's account as you update yours, so rely on Maddie for help if you feel stuck, and also rely on your group for assistance.
Conferences:
To break-down what we're doing for conferences, here's a list of what you need to do:
Sign-up for a time slot on either Thursday or Friday of this week

If you did not get the sign-up link, email me 

Come to your assigned conference 10 minutes early. 

If you don't know where you're going, practice finding the location ahead of time 

Bring to your conference:

the first 2-3 pages of your essay
three questions you have about your essay
Rules about your conference:
missing the conference = 2 absences
coming late to your conference = no make-up time. You only have the time I allotted
coming unprepared to a conference: you do not receive full-credit for the process work
missing all the needed components: the same as being absent- you will not get kicked out, but you will get two absences, and receive no credit for the conference.
You might be wondering what to do in the meantime since we don't have class Friday. I can help you there: WRITE YOUR PAPER .I wanted to give you some advice on writing P3 before you began:
Advice for P3: 
P3 has a lot of components, and many people have been asking me about an outline, so I created a structure for you all to use for a comparative analysis essay. You can find it under Course Documents. Before you look at that, I want to make sure you know what Souza e Silva is all about.
Start by reading the PP I compiled under Course Assignments (scroll down a bit; it's there), and then listening to the accompanying audio lecture.
Next, go to the partner you wrote your comparative analysis practice for when you looked at the Facebook and Instagram of the place they analyzed.
I gave you feedback on your comparative analysis, so I want you to review it
Then, review the comparative analysis PP (these slides appear before the Souza e Silva ones under the same post on Course Assignments)
The goal here is to review Souza e Silva and Comparative Analysis so you know the terms enough to read the outline
Now that you're a Souza e Silva expert, you can think about how you're  going to tackle the paper. I'll start it off for you:
Everyone has the same subjects and the same Grounds for comparison.
You differ in the description of your qualities, how they are significant to your audience, and how they impact them.
Your paragraphs mirror the comparative analysis structure by comparing your application (via the articles you researched) to Souza e Silva's theory (think the elements) , and backing that with evidence from Part I.
Part I = You are intentionally trying to change spatial identity. 
Most of the time, when we change spatial identity, it's accidental, like when we tag ourselves at a location, or use a Snap filter, we're not trying to change the location's identity. It's an after effect.
Your project experiments with intentionally changing the spatial identity of a chosen location
This experience is supplemental to the comments you make about your application in your essay
Example) Here is how you might tie in P1:
"Souza e Silva's theory of reading and writing space is present on Tinder because, as a user, you are contributing to the identity of your hometown since people will judge their location on whether or not they like what they see. On Maddie's profile, you see how her selfies can easily change the way people interpret a location at Manhattanville. Maddie is a special-kind of perky, and her energetic personality when describing Mville will change the way people look at the school. If they like Maddie, they may like Mville, and if they don't like Maddie, chances are they'll bypass Mville. This is similar to how people look at Tinder. In Smith's article, he talks about how users will get off the app in their area since they don't like the potential mates ("I'm Off Tinder"). They then start to compare the people with their town, and in Smith's study, we see how it resulted in people seeing their hometown as a different space" ("I'm Off Tinder").
I don't have specific posts to reference from Maddie's profile yet, but this is how you might work with what's there.
Here's the homework for up until our first day of conferences:
Write: On your E-portfolio, have the basic tabs for your student completed. This includes the following sections- and you can change the names of the sections. Just write it in a way that tells us what's there.
Heading (Student's name should be included somehow)
Home (Welcome Page)
About Me
My photos
Friends

Your student's profile is due by  Wednesday night at 10:00PM
Comment: We want you to be able comment on, review , and interact with your other classmate's profiles as well. You created a person, and this person is a student with an opinion. To see how spatial identity is written, read, and then written about, we'll use the comment functions. Here's what you need to do:
Go to the profiles of each of your classmates (you can find them all by looking at our course (FYP 12/17).
Click on each, and then go look at their welcome page
Write a reaction to each person's welcome post
This is due on Thursday at 10:00PM
This is the only assignment for Part I I will give you. The rest is up to you.
And, that's all for now! If you have any questions at all, feel free to contact me anytime. See you all for conferences!
In class today, you were introduced to P3 and taught how to use the library's databases. If you were not in class, as I instructed, I'm hoping you met with Catherine since the databases will be an asset to your homework for break.
Absent Students: Under Course Documents, read the P3 sheet, and email me with any questions after reading it.
As I explained, all the assignments up until 12/13 are meant to keep you on track for finishing the paper. Here, I'll give a breakdown of those assignments as we plan for the end. (depressing, I know).
Homework:
Listen and Review: Directly below this post, I posted an audio lecture about Souza de Silva's article explaining basic components. After watching the lecture, if you have questions, please leave them in the form of a comment, and I will answer them for you. The lecture will go over the terms I asked you to complete for homework.
Vlog: With an introduction to P3, and knowledge of how to research articles, you're ready to begin preliminary paper writing plans. Since you need your group assignments for Part I of P3, we have to wait until we come back on the 29th to begin. For homework, you'll begin research for Part II as you start planning, researching sources, and assessing their use in your essay. By the time you return from break, you should have the following
1) The app you're choosing and why

2) The audience you're writing to and how they are affected

3) Three potential sources you're using for your paper and why they may relate

I put the sheet Catherine sent us under Course Documents as well, so refer to that if you need assistance finding articles

all of this will be recorded in the form of a vlog
Your vlog should contain all of the above elements in numbers 1-3. You do not need to transcribe your vlog. Instead, as a caption, do the following:
Under your vlog write a potential thesis draft you might use in your paper
Your thesis should look like the following model
(INSERT AUDIENCE) can/can not benefit from the location-based applications Adriana de Souza e Silva describes because applications like (INSERT APPLICATION) (INSERT HOW APPLICATIONS ARE HELPFUL OR HARMFUL)
Example thesis:
"Milennials can benefit from the location-based applications Souza e Silva describes because applications like Tinder accommodate their busy lives by introducing them to new people in their area at their convenience."
Your vlog and thesis caption are due on Monday, November 28th at 10:00PM
It should be between 2-4 minutes
We will have a thesis workshop on the 29th when you return, so please make sure to complete this assignment on time
Going Forward: In class, I also explained the plan for the rest of the semester. I will also summarize that here:
We have two actual class sessions left (counting WS) before your draft for P3 is due. This short time span is why I chose to lower the page limit to 7-9 pages instead of the original 8-10. The plan for the following classes is as followed:
11/29: We will learn how to use E-portfolio, so

have your laptops in class

You will form your group for project three.

For this process, you and one other person

will decide to work together.

You are then to pair yourself with another pair, or if you do not have a pair, align yourself with another group.

Think about who you would like to work with.

By now, you've worked with everyone, so it's up to you to decide who you feel most comfortable working with, and who you feel will pull their weight.

Before beginning group discussion, you'll have a thesis workshop where your group will look at your potential thesis on your blog, and make make comments in terms of how to improve it.

You will meet with your group to decide your chosen location, and plan out how you'll work on altering its spatial identity.

Class will be dismissed early, and you will be tasked with travelling to your location,and making your first of six posts.
12/1 and 12/2:

I will have individual conferences with students for 15 minutes each. The conference sign-up will be sent via email, and students will sign-up for a Thursday or Friday slot. This means, there is no actual class session on Friday. Take this time to work on your paper and posts for Part I. Location and time is dependent on the slot you sign-up for. This is what you need for conferences

With your thesis workshopped, your first spatial identity post constructed, and your vlog to use as a guide for sources, you can start working on your paper

In our conference, you are to bring the first 2-3 pages of your paper for us to look over. This should include:

Your introduction

First two-three body paragraphs

If you're bringing anything else, let me know ahead of time

You should also be prepared with 2-3 questions for me to answer

Please make sure they are specific

This draft, as well as your questions, will count as 30 points of process work for P3

10 for the questions, 20 for the draft

It will also ensure that you are staying on task to complete a draft of the project by 12/9

As per the request of your classmates, and desire to keep everyone accommodated, I will send out the digital sign-up sheet on Monday 11/28 in the early evening (4:00PM)
12/6:

We will have a mini workshop where you meet with your group to look at 3-5 pages of your paper
12/9: This is the last day of class, and will be your full workshop. I will also have extended office hours sessions today
12/13: Project due either

FYP12: In class
FYP 17: In my mailbox, or at the end of my first class (1:30PM) in our classroom
Thanksgiving is one of my favorite holidays because food. Food is bae– if that's what the young people are still saying. Eat, drink, and be turkey, my students. You all work hard, and deserve a break.
Below is the complete presentation on Comparative Analysis notes. The last few slides feature my explanation of Souza e Silva's article. Once you reach those slides, there is an accompanying audio lecture from Sound Cloud. My dog interrupted the first, as you will hear, so there are two parts. As always, I talk more about the project than the slide shows, so listen intently.
ON THIS POST: If you have any questions about the article, leave them in the form of a comment. Chances are if you have questions, other people do too, so make them public, and we all benefit.
Before we talk about content, I wanted to go over the announcements made in class today:
We've changed some important due dates, so here they are for clarification:
Workshop for P3:

Friday, December 9th

Need full draft to participate

P3 Due Date: Tuesday, December 13th
Finals for each class: 

FYP 12: Tuesday, December 13th (11:30AM-1:30PM)
FYP 17: Friday, December 16th (11:30AM-1:30PM)
Today, you were introduced to comparative analysis, the process of looking at the common ground two subjects share, and explaining why a similarity, or difference, within that common ground, can significantly impact a specific audience.
One of my students (Hi George), asked for a real world comparison, so I want to provide you with one. I love Harry Potter, so we'll go with that.
The Harry Potter series is set to release a play called

Harry Potter and the Cursed Child,

so

our two subjects will be

1) The Harry Potter Book Series

2) Harry Potter and the Cursed Child

Grounds:

Characters (those who survived

The Deathly Hollows)

RIP Fred.

Quality:

Female Leads

Significance:

Both share the same character, but in the recently created play, Hermione is played by a black actress. This is a significant change since in previous movies, Emma Watson has played her, and many fans are now angry, saying they are messing with the original story.
Impact: This difference impacts young, black girls who, in this generation, have not seen themselves as a major influence in Rowling's books
I hope this clarifies why we bother having comparative analysis in the first place. On to the homework!
Read: "Mobile Narratives" under Course Documents by Adriana de Souza e Silva
Write: In your notebook, write two columns. One is for Souza e Silva's definition of the following terms, and the other is your summarized definition in your own words
Location-Based Technology

Urban Narratives

Reading and Writing Space

Net Locality
Blog: After reading the article, you'll notice Souza e Silva provides examples for location-based applications (Yelp and Foursquare being two of them). To make sure you understand Souza e Silva's concepts, you'll apply her theory on location-based information to a location-based application of your choice. The key here, is understanding what a location-based application is first. Once you choose your app, you'll answer the following questions:
* Try Googling Location-Based Applications (Games are acceptable) for more help*

1) What makes your app a location-based technology? How does it utilize location?

2) How does your app produce/change urban narratives?

3) In what way are the users for your application practicing reading and writing space?

4) In what way is your app mirroring Souza e Silva's model of net locality?

Your blog should be 350-500 words and answer all the questions above

Use a visual accompaniment (something describing the app would be best)

Due date: Class time on Tuesday (varies by class)

FYP 12: 10:45AM
FYP 17: 12:10PM
Those of you not coming to class Tuesday, you have the same deadline as your classmates. Manage your time, and get it done.
To head off your weekend, here's one of my favorite IG dogs. I have many, but Calista holds a special place in my heart for many reasons
https://www.instagram.com/p/BMuzuo0Abrw/embed/captioned/?cr=1&v=7The creation of "pittipotamous" is just one of them
First off, general announcement review:
On Tuesday, November 22nd, Catherine is coming back to explain researching articles. If you are not going to be there, please email her: Catherine.Medeot@mville.edu and arrange a time to meet.
Final Exams are as followed:

FYP 12: Tuesday, December 13th (11:30AM-1:30PM)
FYP 17: Friday, December 16th (11:30AM-1:30PM)
FYP17- Thank you for being your amazing selves today. Prof. Brower loved meeting you all.
In class, we learned about spatial identity, and how, as a user, we have power to construct what other user's may think, do, or how users interact with, a place. For homework, you'll be completing your own spatial identity analysis by looking at a place of your choice, and analyzing their social media presence by looking at the same elements we looked at in class today.
Blog: choose a place that has a social media presence on FB and IG, and look at the following features on both platforms:

FB:

Timeline: their posts

Reviews from users

Visitor Posts: Other people's comments

Interactions: Page's comments back to audience

Photos

Current/Timeliness of Posts

IG:

Posts

Comments

Captions and Hashtags

Response Comments

Current/Timeliness of the post 

To complete your analysis, pretend you are a specific audience.

For Mville, we were prospective students. What would you be for the place you're choosing?

Your blog is due on

Thursday at 8:00PM

and should mirror the same amount of words seen on the model we looked at in class (see below)

We'll be using your post for Friday's class activity so make sure to complete it at a timely manner
Below is my example of spatial identity analysis. You can use the app I used, Google Drawings, or whatever other app you'd like.
Today was the first of our three mini-workshops. My second class informed me of the date discrepancy (Thank you, Salman). Unfortunately, this cuts us short for your third project, and I can't have that. P3 is longer and worth 25% of your grade, so we'll have a counterargument WS, but we're going to do it digitally instead. As for conclusion, I will offer you notes as I did for introduction. Anyone is welcome to my office hours for assistance as well.
What all of this means is that the final copy of the paper is due on the 11th, and full-workshop will be moved the the 8th; this gives you one week to complete a full-draft. 
Timeline of events:
Thesis/Introduction: November 1st 
Evidence/Synthesis: November 4th
Full paper WS: November 8th
Paper Due: November 11th
As for the homework, this is what you'll be doing:
Read and Complete: Under Course Documents, you'll find the Evidence/Synthesis WS packet offering a sample for how to write a paragraph for this essay. Aside from your CA, this is what all of your body paragraphs will resemble. To prepare for writing your WS draft, access, print and complete the packet.
Bring the packet with you to class on Friday as we will go over it as a class

The packet will be collected as process work on

Friday, November 11th

with your final draft
Blog: Each of the members of your group will go to your vlog, rewatch it, and comment with the following suggestions:
A a text you can use from the list in P2, and why this text would fit in with the argument and audience you proposed in your vlog

A possible idea you might do for a counter-image, and how that would work to counter the images produced by the ideology source you're challenging

Each comment should be between 100-150 words:

this means, for your suggestion for the text, that should be 100-150 words, and your suggestion for the counter image should be 100-150 words, so all together, for each partner, you should have a total of 200-300 words. 

Because these comments are designed to help your WS partners complete their paragraph, they will be due on

Thursday at 4:00PM.
If you changed your essay topic from the one in your vlog, comment the new topic on your vlog so your WS partners know
Write: Friday's class will focus on reviewing proper methods for synthesis and utilizing evidence. The goal of our next WS is for you to write a body paragraph that synthesizes at least two pieces of evidence.
You can choose to synthesize from the following:

a text and an image from the ideology source you're targeting

a text and a text

a text and and one of your counter-images

a counter-image and an image from the ideology source

all three, but beware, that can be challenging

Use your partner's comments as inspiration for your paragraph
For this assignment, please bring the following
four copies

(three if you are in the group with three) of your synthesized paragraph- one for each group member, and one for yourself

If you choose to synthesize anything with images (a counter image/image from the ideology source), you must include that image
Since you all posted your costumes, (no, I am not posting mine), I will however, show you my dog:
My father's caption was, "GOOOOOOOOOAL."
With the conclusion of all our presentations, we've entered into the third phase of P2: Argumentative Writing Strategies. The lovely Catherine, your class librarian went through the basics of article credibility, as well as MLA citation. We are using the 8th edition of MLA, so if you look elsewhere for citation info, please make sure you're looking at the most recent.
With a working knowledge of citation, I can begin our discussion on one of the most important elements of P2: Synthesis. This lecture will help you begin the final portion of your mini project. Your homework will be to continue working with your group by compiling an essay utilizing synthesis, but more on that later.
For homework, you'll be doing the following:
Read:

The article assigned to your group that's posted on the blog

Write:

For that article, you are each responsible for completing the following

1) An Argument T/R/E

This asks you to identify the author's thesis. In reviewing our model for thesis, remember, it should look like this:

Audience should/should not ______ because reasons

You will then need to identify the reasons supporting their thesis- how are they backing up their claim?

Lastly, you need to identify the specific evidence they're using to support their reasons.

Evidence can be quotes from other people, personal experience, studies/statistics, historical events, etc.

2) Answering the questions you did for the ideology project.

Refer back to the questions you did for the ideology project, and answer them either in your NB or type them out

Only some of the articles entail also answering questions about a subject. These include Jordan Davidson's article, and Kolby Itkowitz's article. If you do not have that author,

you do not have to answer questions about the subject. (Questions with a (*) are only answered by those also writing about a subject

The questions were:

1) What ideologies is the author (writer of the article) trying to address in their piece?

Is it sex/gender, race, sexuality, age, mental illness, physical/mental disability, ethnicity, class, etc.

*2) What ideologies in the subject (person the article is talking about) trying to address in their piece?

3) Looking into the author of the article, why might they want to write about this ideology? How does it relate to their life/ needs/values/ beliefs?

Feel free to look-up outside information about the author to answer this question

*3) Looking into the subject of the media, why might they want to address this ideology? How does it relate to their life/ needs/values/ beliefs?

Feel free to look-up outside information about the author to answer this question

4) Who is the primary audience for this piece? Why do you think the author was trying to reach these people specifically? How do you know?

5) What does the author assume about their audience's prior knowledge regarding the ideology being discussed?

6) How might this assumption of whether or not the audience follows/adheres to limitations from this ideology relate to the author's decision to target this group of people?

Example) Sabean knows people would be uncomfortable seeing a man pose in the way of a woman because the social ideology behind a straight man is that they are tough, masculine, and sexual in ways differing from a woman's sexuality. This is why he chose to target an audience of women and men alike. To show that each sex should not be confined to certain requirements of what is sexy, appropriate, or alluring.

*4) Who is the primary audience for this piece? Why do you think the subject was trying to reach these people specifically? How do you know?

*5) What does the subject assume about their audience's prior knowledge regarding the ideology being discussed?

*6) How might this assumption of whether or not the audience follows/adheres to limitations from this ideology relate to the subject's decision to target this group of people?

7) What are the ethos/pathos/logos appeals used by the author to try and accomplish their purpose of challenging an ideology?

*8) What are the ethos/pathos/logos appeals used by the subject in their visual media (documentary/slide-sow/music video etc..) to try and accomplish their purpose of challenging an ideology?

Provide specific examples for each, and rely on your notes from the EPL prezi to look at visuals/written appeals.

You will receive your ideology questions back on Thursday night; make sure to look over the corrections and comments given

Completing the above is extremely important since your in class activity will depend on it. Please make sure to get it done.
Here are the assigned articles for each group:
Group 1 Covering Sexual Assault: Deandre Levy: "Man-Up" 
Group 2 Covering Immigration: Carin Zissis: "The Trump Effect"

For this article, some of you are having trouble accessing it for free, and this is not what we want; I will email the groups doing this article with the PDF
Use the website to find any information needed about the author or the publication

Group 3 Covering Police Brutality and Black Lives: Rebecca Traister: "White Guys"

Group 4 Covering Disability: 

Group 5 Covering Sexuality: Maxwell Jamison "Bathroom Selfie Saga"
Group 6 Covering Masculinity:

Article: Colby Itkowitz: "Alarming Rates"
Media:  Luke Ambler: #IT'SOKAYTOTALK (look up the various images using this hashtag on Twitter, Facebook, and Instagram)
With midterms here, or even right around the corner, it's important to take time for yourself. Whether it's a whole day, or ten minutes, check-in with you. I like to use motivational sayings, but not the corny ones, the cute ones. With animals, preferably fat ones.
For me more manatee goodness, click for the "Calming Manatee" generator. You're welcome.
To those of you that presented, awesome job. I was sincerely impressed by the thought, analysis, and interpretation that went into your presentations. From the images, added content, and answering of some tough questions, you wonderfully transcribed the ideologies present in the pieces I assigned you.
Homework Part I: Presentation Reflection
This homework assignment pertains to every student who completed their presentations today. 
Working in a group can be stressful, and there are an abundance of memes talking about the lack of "group" in a group project. I want to make sure none of you dealt with this kind of behavior from your classmates. If you did, I want to know.
If you didn't already, make sure someone emails me your ideology questions. I will be using the electronic copy to grade.Next, is the response.
Write: an email to me  that answers the following questions:
How was your experience working with your group? Would you work with these people again? Why or why not?
Did you feel that everyone contributed equally to completing the project?  If no, please explain why.
What was your role in completing the project? Would you say that you put in an equal amount of effort compared to your peers?
Is there anything you want to share with me regarding the project, questions, or presentation prior to me assigning you a grade?
Try to make your answers thorough. The email should be at least 350 words. 
This counts as a normal, classwork assignment (3 Points in total), but will have an effect on how I grade the mini-project
Send me the email by Monday at 9:00PM
Homework Part II: Rhetorical Reflection Blog Response
With your first projects returned, you now have your grade in the class thus far. You will see I left comments on all of your process work, along with a grade. Based on the effort you put into the assignment, you received a score from 1-10. All together, you had the opportunity to get 60 process points.
I will send an email shortly containing two things:
The Electronic copy of your essay
The essay your partner wrote about you
Your homework for this activity will take us back to reflection, but with a more ideology-based focus. As I said in class today, for P2, you will be writing on an ideology that you're passionate about. My suggestion is to think about the ideologies that affect you. A good way to start, is by looking at how other people see you, and lucky for us, we have essays showing just that.
On your blog:
To start: Give your reactions of the project. What did you think of the assessment in general.
Follow that with answering these questions:
In reading how your partner depicted you, how accurate or inaccurate would you say this is to real life?
Think about the qualities your partner identified you with simply by looking at your photos. How do you think their claims were influenced by commonly held ideologies? (Think about ideologies surrounding gender, race, class, political beliefs, age, sexuality, religion, able-bodiedness, beauty, and body image, socio-economic status and any other social categories you can think of).
How was your classmate's view of you limited by these ideological beliefs? Meaning, did you think that they couldn't understand you truly because of these ideologies?
Your blog should be between 350-500 words
It should contain the photos your partner used to analyze you (this is your visual accompaniment!)
It is due by Monday at 9:00PM
All of the power points, links to the articles, and media you saw in the presentations today (this goes for the ones that went already only), will be available under Course Documents
What we saw today are the intersections between politics and society. From LGBTQ+ rights, to immigration, to men and women, to sexual assault, in some way, politics are involved. Those of you that are 18, I implore that you sign up to vote. TODAY is the last day to register in person to vote in NY. Check if you're signed up by clicking here.
Also what we should see from today, is the power of an individual. I am sure the authors of these media sources (apart from T.I.) did not think their work would leave a private sphere, yet here it is, in a college classroom. It shows you the power you have to raise awareness, and spur action, about an issue.
If anyone knows this, KP does:
there's also pizza.
Ethos, Pathos, and Logos are used by authors to appeal to a specific audience. In any given situation, whether it's a PSA, advertisement, or even music video. We see examples of authors attempting to show an audience the positives attained from listening to them, or the possible negatives from disagreeing with their suggestions.
With social media, we consistently use these appeals, sometimes unconsciously. While framing an ethos, we seek to elicit a certain emotion from our viewers. Through constructing this image, we attempt to create logical connections between our intent, and an audience's perception.
While I did not say this is class as part of the homework, I'm going to assign a blog post that asks you to focus on the ethos, pathos, and logos appeals in an advertisement of your choice.
Blog: On your own blog, you're going to choose an advertisement from a company, corporation, charity, political group, celebrity etc. And answer the following questions based on this advertisement.
Your blog is due on Thursday by 8:00PM
It should be between 350-500 words
Make sure to include the advertisement you chose as the visual accompaniment
Ethos:
What is the ethos the author is attempting to create through the words given, or images provided?
Is the author's ethos effective in appealing to their target audience? Why or why not?
Pathos:
What emotions is the author trying to elicit from their audience, and how to the words given, or images shown, work to do that?
Is the author's use of pathos effective in appealing to their target audience? Why or why not?
Logos:
How does the author utilize logos when persuading the audience to see their argument as sensible? In what way do the words and images convey this?
Is the author's use of logos effective in appealing to their target audience? Why or why not?
Your other homework is the reading that I talked about in class.
Read: Sturken and Cartwright's Images, Power, and Politics (10-28) Stop where it says "…at more length in Ch.7".
Use the pages on the book itself, NOT on Adobe

Define the following words:

Representation

Denotative

Connotative

Myth of the photographic truth

Ideology

Conventions
Main topic today seemed to be clowns, and I hate them. I once saw a clown washing off its makeup in the bathroom at my communion. I was eight, and much like Drake said, nothing was the same.
Some people are breaking down the psychology of clowns, the reasons of clowns, and purpose of clowns. I googled clowns and found this author gets right to the point. Click the horror below for more.
Seriously, just stop.
It's common knowledge millennials are considered entitled.The most popular grievance against millennials is that we were given trophies just for showing-up. Oleksinki thinks this led us to believe that we are the center of the universe. Conover goes into his disagreement with this statement, particularly touching on the topics of millennials and narcissism, and how those comments are easily proven illogical by current social, political, and economic statistics. Being a millennial yourself, do you feel that our generation is as entitled as Oleksinki thinks? In terms of social media, is this an effective media source  (as Conover describes), or are we shamelessly self promoting, and contributing to the narcissism Oleksinki despises?
Oleksinski explains that, as an "old soul," he sees a disconnect between the problems millennials have and his own. He specifically talks about how lost millennials seem to be in terms of communication. He gives examples that include being unable to walk up to someone we don't know, to becoming preoccupied with our online, social brand. In contrast, Conover embraces his status as a millennial, but refutes Oleksinski's beliefs claiming that our communication methods make us more productive and effective members of society.  Being a millennial yourself, what stance do you take on our ability to communicate? What role does technology play into our success or failure in this skill?
Happy Pumpkin Spice!…er, October (Same thing). Congrats to all of you on handing in your first college paper. As I said, this is a monumental undertaking! I hope you celebrate this weekend with age appropriate activity.
As for the homework, we jumped into argument, and many of you were less than pleased with the video, but that is the nature of modern argument. People post online with their opinions. Sometimes they're researched, and sometimes they're not. To be truly adept persuaders, we must know how to look at both of these arguments.
The Argument T/R/E is the key to both reading and understanding, as well as compiling and constructing, an argument. We started off today looking into age, specifically, the Millennial generation, and Alexis Bloomer's opinions on it. For homework, you'll be looking at two more authors ideas about the same topic.
Rather than give you texts featuring Baby-boomers' (your grandparents), Gen Xers' (your parents), or Gen Zers' (your younger siblings), opinions on Millennials, I thought it would be more fruitful to see how other millennials see us.
Read: "I'm A Millennial" by Johnny Oleksinski – the video at the end is not part of the assignment, but check it out if you wish
Watch: Adam Conover's "Millennials Don't Exist!" from (10:00MIN- the end) – you can watch the whole thing, but you only have to comment on the portion I featured
After seeing some dominant perspectives millennials have on millennials, you're going to contribute your own take. Go under the Course Assignments and locate the discussion question for your section. To answer the question, leave a comment on the original post. When answering the question, remember to include the following
Unless you're the first person to comment, you need to read through all your classmate's responses. See what questions they are asking, and choose what points you want to answer, comment, or expand upon. Did you notice any similarities or differences with your opinion?

Your responses must look to engage, ask questions, and challenge opinions to receive full credit for the blog post

Include evidence from

both texts (video and article)

to support the claims you are making in your post.

Remember that if you are directly quoting, you should be putting the author's words in quotes.

To retain author credibility, you must keep the author's original message. Even as a point of evidence for your argument, the author's message should stay the same.

Example of using quotes:

"Millennials are people" said Adam Conover.

Adam Conover said, "Millennials are people."

Your posts should be between 350-500 words. There is no required visual accompaniment, and it is due on Sunday at 8:00PM
For a sample look at what I mean, here is the discussion thread between a class of mine from CSU regarding two older articles. If you're having trouble creating conversation, try seeing what they did.
In many people's statuses, I've seen statements like, "the world needs a hero," and some of them have questionable answers for who this world needs. If you need a hero, and you're more than miserable because Jessica Jones is not back on, I recommend the next best thing…
this is my weekend. AND YOUR PAPERS OF COURSE.
After weeks of working, analyzing, reflecting, and now, reviewing, the time has come for you to turn in your first major project. Counting the final, we have four major projects a semester, meaning you are 1/4 of the way through.1/4 of the way through your first semester of college. This is to be celebrated! Congrats to all of you on this awesome accomplishment.
As for homework, all you need to do is work on your paper. Here's another breakdown of what you need to do for Friday:
In your folder:

Process Work: 60 Points

2 Photo Analyses

Reflective Techniques Essay Questions (just the questions are fine- I don't need the whole essay)

Practice Peer-Review Essay- either Takes One to Know One or Selfies are Here to Stay

Rough draft from your peer-workshop- AKA the workshop we had in class today

Workshop Reflection Letter

350 words describing your strengths and weaknesses from the project. Your understanding of reflective writing (what needed more review? What could have been taught or explained better?) Your WS experience with your partners, organization and format, suggestions for making WS better for P2. Also, anything you think I need to know before looking at your work.

Final Draft

Rhetorical Reflection- essay should have the following qualities:

12 point legible font
numbered pages in upper-right hand corner (Last name 1).
Heading in upper-left hand corner
Title centered (no bold, underline, italicize, or different sized font)
Single space your heading

Visual Composition

Email:

Sent by

10:00AM on Friday morning:

Rhetorical Reflection

Visual Composition (final format)

Preferably in the same document
Please send as a word document or google docs. If you choose the latter, give my mville email permission to view it, or make it public. 
I won't accept one without the other, so you must have your FOLDER AND EMAIL SENT TO ME to receive credit.
I will be in my office today from 2:00PM-3:30PM. They also do tutoring in there, so I might also be in the writing center.
If you still need help, feel free to visit the writing center at any point before Friday to get another set of eyes to review your paper. Those of you that missed workshop, I highly suggest seeing me, or attending the writing center. The appointments are walk-in, so anyone can go at almost anytime.
Many of you asked me about the debate. I watched it, and all I can say now, is if you are 18, and registered to do so, vote. Vote for the candidate that speaks to you, your values, and ultimately, the greater good of the country.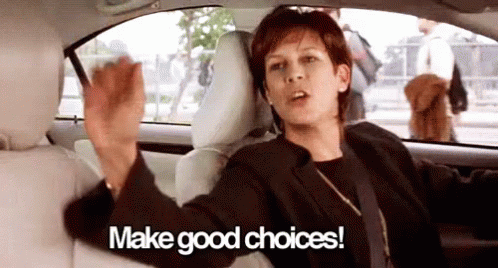 Both classes did so well looking at the Passion vs. Commodity essay. With your ability to find the issues in terms of purpose, audience, text, and context in this piece, I have no doubt you'll all shine during workshop Tuesday.
As for workshop (WS), this is what you need to have for Tuesday, September 27th:
a full draft of P1 – should be 2-3 double-spaced pages in a 12 pt font with one inch margins, includes page numbers in upper-right and and proper heading in upper-left

Must have your visual composition including all the photos referenced in your essay

Will be dismissed from class without either of these parts

Only photos can be digitally brought in- Essay must be printed

the reflective essay checklist portion of your project sheet
I will tell you what you need to bring to class on Friday, September 30th at the beginning of WS on Tuesday.
Since you now know how to effectively comment on drafts, you'll be doing this for homework to practice before commenting on your peers' drafts. From the two essays below, CHOOSE ONE, and comment on it as you would if this was your partner. When commenting, remember the following:
Using the comment format we learned in class:

I like that you ______ because ________
I think you can improve on ______ by doing ______. Maybe you should ________

Use the questions on the Rhetorical Reflection essay checklist when writing your comments

All comments should make reference to purpose, audience, text, and context
Think about how it is being effectively, or ineffectively, carried out based on what the author wrote

Your comments on this essay will be collected as process work on Friday, September 30th
Essay 1: Takes One to Know One
Essay 2: Selfies are Here to Stay
Lastly, under Course Documents, I put the Powerpoint I used in class throughout this unit. Feel free to go back, check out notes, do some practice exercises, or review important concepts.
I have my office hours on Tuesday morning from 9:00AM-10:30AM for anyone who would like to stop by with questions, concerns, or have me read over their draft.
As of now, this is what you will need for process work on Friday
Photo Analysis 1
Photo Analysis 2
Reflective Essay Techniques Questions
Practice Peer Review
The drafts we do in WS will also count as process work, so this is why a hardcopy is needed.
Email me with any questions, and if I don't respond, give it until tomorrow. It will never be longer than a day.
When commenting on these practice drafts, pretend this is your peer, and be cognizant of the guidelines you established together today.
Also, be forgiving of my handwriting, particularly FYP12 since I'm extremely violating rule 6.
For my absent students, (Nora and Shannon), I solved the "I cannot find my partner on IG or FB" problem by having everyone announce their IG and FB names in class. If your blog does not successfully connect to your social media, comment on this post with your IG and FB names so your fellow FYP.17 classmates can add you.
I have officially taught you all I can about reflection, so it's up to you to utilize these skills. Before doing that, I want to make sure you understand how imagery, referential detail, and dialogue work in an essay. I handed out a copy of a student essay that you'll be using to complete this assignment. For a digital copy, see Course Documents, and select "Student Sample on Reflective Techniques."
Read: The sample student essay I gave you, and feel free to mark-up, underline, highlight etc.
Write: On the back of the essay, answer the following questions by providing examples from the text:
How well does the author's use of imagery help form a mental picture of the scene in your mind? In what way does she utilize sensory perception?
When referring to outside sources or events, do you feel the references are beneficial to your understanding of author and subject? How can they be improved?
How efficient is the author's use of dialogue? Does it help the story progress, or lead to a greater understanding of speaker/subject?
This assignment will be collected as process work for P1, but we will go over it on Friday, so make sure you have it.
In addition to the Sample Essay I handed out today, you're also going to complete your next round of process work. These questions are based on the same image from our previous blog of Amber jumping into the air. We're going to add some description into your analysis by working in the reflective techniques we learned in class. For Process Work Round 2, you'll be doing the following:
Choose another photo from your partner's account.

Begin by describing the photo using the sensory language we practiced in class. Like before, take notes on what you see, first impressions, thoughts and possible comparisons to your own life. You'll do so by speaking from your POV about your partner. Example:

Amber was leaping into the air, the wind pushing her blonde hair into a lion's mane. The crisp, spring-summer breeze seemed to hold hope for a new beginning. Her polyester, baby-blue, graduation cap, clasped in her hand, pointed up; the direction that Amber was sure to continue to go.

Second, you'll be looking at the same photo, and practicing using referential detail. Think about what published sources this scene reminds you of.

Amber's arms had the stoic conviction of a young John Cusack, raising her grad cap like a radio, hoping her future would be listening. While it might have been Lloyd Dobler's last chance at wooing the angelic Diane Court, this was Amber's first foray into the adult world, and there would be many more over-the-head radio ballads to come

Try to practice combining the two into one descriptive paragraph that tells us about your subject: Here's what this may look like.. Remember that in the editing process, not everything stays.

Amber leaped into the air, the wind pushing her blond hair into a lion's mane. The crisp, spring-summer air seemed to hold hope for Amber's new college beginning. Her arms had the stoic conviction of a young John Cusack, raising her grad cap like a radio, hoping her future would be listening. While it might have been Lloyd Dobler's last chance at wooing the angelic Diane Court, this was Amber's first foray into the adult world. Her polyester, baby-blue, graduation cap, clasped in her hand, pointed up; the direction that Amber was sure to continue to go, and it was evident there would be many more over-the-head radio ballads to come.

We know that dialogue is used to gain a better idea of who a character is, represent how people are affected by each other, or make a point that doesn't need to be outright said by the author. Returning to your paragraph, add yourself in the story with your subject, and see what kind of exchange the two of you might have. Your dialogue in your paper will come from your past, but this exercise is a good way to better understand your subject.

Amber leaped into the air, the wind pushing her blond hair into a lion's mane.

"Did you get it?" she asked, brushing hair out of her eyes as she came back down to Earth. "I think so." I handed her my phone so she could judge the finished product. "I love it!" she gushed. "Yale is going to love it. Yale. YALE. I still cannot believe I'm going."

The crisp, spring-summer air seemed to hold hope for Amber's new college beginning. Her arms had the stoic conviction of a young John Cusack, raising her grad cap like a radio, hoping her future would be listening.

"You earned it. Countless hours practicing monologues, dialogues, reciting speeches, and even making your own. Not having you would not even be their loss. It'd be their downfall."

While it might have been Lloyd Dobler's last chance at wooing the angelic Diane Court, this was Amber's first foray into the adult world. Her polyester, baby-blue, graduation cap, clasped in her hand, pointed up; the direction that Amber was sure to continue to go, and it was evident there would be many more over-the-head radio ballads to come.
Friday is our practice peer-review. I will go over the process of workshop, we'll establish guidelines for it, and then look at, and evaluate, sample essays in your workshop group. Your groups will be assigned, and announced, on Friday. To prepare, you'll be reading, and responding, to a piece on writing workshops.
Read: Richard Straub's "Responding. Really Responding to Student Writing." You'll find this under Course Documents.
Write: three guidelines you would like for us to use when conducting workshop. Based on what you read, or from your own opinion, identify some guidelines that are important to you.
Think about behavior from classmates, work ethic, types of comments, length of feedback, partner communication etc.

Write them on the back of your printed article, or type them on a separate document on your computer
For our peer review on the 27th, you need to have a full draft of your project- this includes 2-3 pages for your essay, and the accompanying photos. You cannot have one without the other. 
I have some awful news that may bring an unforgiving gloom upon your lives. The beloved Brangelina is no more.
brb, crying.
*IMPORTANT NOTE: Workshop for P1 is NOT on the 26th because we don't have class. This makes sense why you were all asking me where workshop is. It is on the 27th in our class at regular class time. Do not be afraid to correct me in the future!- thank you Camila for the clarification.*
Narin shows us how to write reflectively. We can reach a large audience because our experiences are tangible, relevant, and expressive. While female, Narin writes this for all millennials, reaching out to both sexes alike. Her main idea cannot be nailed down, but is different for everyone, and there is no right or wrong because your experience is what shaped that main idea.
Right now, reflective writing may seem impossible, but as we move forward with homework, and engage with process work, I'm hoping we become more comfortable with this new way of thinking.
First up is your blog post. This is due on Sunday at 8:00PM and will be much shorter than normal as I would like you to focus on your process work:
Choose a value, belief, or idea that you feel strongly about. It can be religious/spiritual, political or socio-cultural. It can have to do with your identity (age, sex, orientation, race) or it can have to do with your friends or family. As complex as Pro-life or pro-choice, or simple as your favorite color, TV show, or music genre. Whatever it is, is up to you.

Take

two sentences

to state your belief, idea, or value. Then for the remainder of your blog, you must explain the origin of that idea. We don't just wake-up one day with these thoughts. We accumulate them over time. What influenced you to hold this idea, value, or belief so strongly? What experience did you have alone, or with others, that influenced, and created, your feelings?

Your post should be between 200-250 words, and have an accompanying visual and three tags.
Next, is your process work. As I explained in class, process work is not homework. It is not handed in until September 30th, or the day your project is due. I can't keep tabs on you doing this, but I recommend completing it as you go along. Doing all of it the night before, especially with the paper, is exhausting.
Both of my classes explained that you didn't follow/friend everyone yet. This is actually good! Do it now so that your partner won't know who it is they are partnered with. You can find their social media on their blogs. If you can't find that, then they didn't set-up their blogs right, and should come see me for assistance.
Write : You will receive an email from me with your partner's name tonight. Since we have a good idea of what reflective writing entails, you'll start working on your essay as part of your homework. Access your partner's IG or FB, choose a picture and write a rhetorical reflection using our guiding questions, and the skills we learned today about reflective writing. Begin by first taking note on what you see, any first impressions, thoughts, or comparisons with your life. As you make the comments about your partner's photos, include what values, beliefs, ideas, or experiences you have that influenced the way you thought this way. Use the student example below as reference. You may be able to use this for your essay, so it's advised to complete it to the best of your ability.
Here's a picture from past projects:
Here's an example: Amber is wearing a graduation cap and gown. Her arms are up, her mouth is open, she's holding her grad cap, and she is jumping in the air. Her caption is "finally!" Amber looks to be happy, and I can relate since I felt a similar way on my graduation. Looking at this picture, I'm happy for her. I wonder, though, if she was the least bit sad about leaving. This picture doesn't show it, but when we seem so excited about a place, as she is, we must be sad to leave it too.

Purpose:

What was their purpose for deciding to post this photo?

"I think Amber's purpose for posting this photo was to commemorate her graduation from high school. Combined with her caption, this seems to have been a long time coming for her."

I feel this way because I know leaving high school for me was a similar combination of emotions. I was thrilled to graduate, and have that accomplishment under my belt, and while those were a great four years, I could not wait to get out of there, and move on to the next step.

Audience:

Who was the audience that you felt this photo was trying to reach or address?

"Amber's audience might be anyone of her friends or followers who didn't know she was graduating, or that couldn't make it to her graduation. She might have posted this picture to let them them know that she did something awesome."

Our social media is a place that showcases to the world who we are currently, and like Amber, currently, the thing I want people to know about me is that I finished high school. This was a momentous occasion, and one that if people who I love weren't there to share it with me, I would want them to at least have that ability to share with me online; case in point, my grandparents in Florida.

Text

How is their photo connecting with their audience through sharing their personal experience?

"Her sharing her graduation photo should connect with her audience because the people who this is meant for, people who know and care about Amber's happiness, will share in the joy of her graduating, and taking such a huge step in her life. It might connect even more with them beyond their relationship with Amber by remembering amazing things they have done, or if they are younger, will continue to do. It could be motivational, inspirational, or nostalgic."

When I still in eighth grade, I went to my cousin's graduation at U Penn. He finished four years of medical school, and while I hadn't seen him for those four years, I knew at that moment everything he worked for and sacrificed finally payed off. When I look at pictures from that day, all I remember is feeling motivated to push for my own dreams. I think Amber's photo can do that for her audience.

What about their photo is helping to accomplish that purpose?

think about the people in it, captions, tags, composition of the photo (editing) etc.

The caption definitely shows the significance; saying finally means that she was waiting for this, and the exclamation point puts more passion into that word. She is almost screaming, but her pose and smile indicate that it's excitement and happiness rather than sadness or anger. Her jumping shows her literal "jumping for joy," and the brightness of the photo seems to match the brightness of her mood. Looking at this photo really makes me feel happy for Amber.

When I graduated high school, I wanted to make sure people knew, so I posted about it on my social media. It wasn't just a picture of my standing with my diploma either, because that did not suffice all the excitement that characterized that moment. We trekked all the way to the school football field, and I climbed to the top the bleachers, hands in the air, grad cap in one, diploma in the other. Rocky style, I started jumping around and my mom snapped photo after photo. The picture was in panorama mode because I wanted all the bleachers to be seen. It was important that you could see how tall they were because that was basically the mountain I conquered to get to the top. Amber wanted to pose in a way that truly captured the significance of the moment, and for her, that was jumping in the air; for me, it was climbing Mt. bleacher.

Context

What events led up to their decision to post this photo?

Graduation, and everything that went into it. The whole four years, it took to get through high school, and the eight years prior that took to get into high school. Posting this photo is almost like a right of passage for Amber. She is posting it because she wants to show her audience that she is moving on from twelve years of forced schooling to either a new working life, or collegiate career.

I feel like high school almost never ended, that is until it did. Some of my friends didn't go to graduation, and I will still never understand why. This moment was a huge thing for all of us, and we had a day to celebrate why everything we did made it worth it. We were becoming adults, leaving school behind, and to me, graduation was an initiation into the adult world. That initiation should be publicly celebrated, and that's what Amber chose to do

Were there any political, social, cultural, economic, situations that could have prompted them to post this photo, or design it in a certain way?

While personal accomplishments are important, I think that Amber posted this because when we look at the word success, education is basically synonymous. In society, you go on the path of elementary, middle, junior high, high, and then college, and then grad school or a job. Amber is showing that she is following that social path. She is in line with the values she's expected to have, and she seems pretty OK with that.

There was no question what I would do after high school. I would go to college, of course, and study to be whatever I wanted, or if my father had his way, a lawyer. "It's a promising career. Something to be proud of." Sure, it was, but would that be a career I would actually enjoy? Graduates are usually excited to start college, or a working life, but how often does someone say that they want to just figure out what they like before jumping into anything? Society calls that person a slacker, just like my father called me when I told him I wanted to take a break. Amber might have posted that photo to show that she is on the straight and narrow; she's not a slacker.
This is just a gist of what your process work may look like. Again, this is all about your writing process, so format it however you want.
As we go through the stages of reflective writing, we can look at the four stages of college, as iterated by the Twitter account, "Tina."
Which one are you currently suffering through?!
As the editor of The Chronicle of Higher Education, has told us, young people need to know how to move past a passive engagement with technology. It's not enough to know how to use these platforms. Now, we must investigate what it means to use them. We started by looking at ourselves, and in class, we looked at other people.
By looking at the random people's posts I found deep within the abyss of IG, I pushed you to make educated guesses, inferences, and suggestions. These statements were based on your knowledge of the media, and experience of being a millennial in America. Some of you were right, and some of you missed the mark. What we're doing for homework is seeing how accurately we can rhetorically analyze our classmate's photos. With your first major project involving this kind of analysis, where better to start than with the people you see everyday?
On your Blog:
After choosing a partner in class, pick a photo from their FB/IG. Similar to how we answered questions for your own photos, and how we looked at the photos from today, you'll be answering questions about your partner's photos through utilizing rhetorical analysis.
The questions you'll need to answer include the following:

Purpose:

What as the author's purpose for posting this photo?

Audience:

Who was the audience that you felt this photo was trying to reach or address?

Text

What did your partner do to the photo (editing wise) to better accomplish their purpose?

think about the people in it, captions, tags, composition of the photo (editing) etc.

Context

What events led up to their decision to post this photo?

Were there any political, social, cultural, economic, situations that could have prompted them to post this photo, or design it in a certain way?

Your blog is meant to serve two purposes, a rhetorical analysis of the photo, and then a reflection on your analysis

After looking at your analysis, ask yourself why you think you chose to answer the questions that way

Example:

if you answered the question with, "I think they posted this because it was their birthday," you might say, "this was my answer because I know on my birthday, I like when people write things to me, so I try to post a picture, so this might have been her goal too."
THINK: I asked you to consider norms we have for certain things (relationships, millennial stereotypes, racial relations, etc.) when looking at context. What are your norms, and how did they influence your decision?

Your blog post is due on Thursday by 8:00PM
Read: "No Labels, No Drama, Right?" by Jordana Narin

Identify Narin's main idea in writing this essay. She might not say it directly, and there might not be a sentence that out right shows it, so you have to read it thoroughly to see what insight Narin is trying to give to her readers

Take notes on what you think is important in terms of how Narin reflects on her past experience with "Jeremy". Identify any specific reflective techniques she's using to get her main idea across.

Bring article to class digitally or on paper

You can find a link to the article under Course Documents 
While my dog eating a broom is not the best thing to happen to me, it's not the worst either. I guess if this were a thing that happened to me, I might have a little more grief.
this is an ACTUAL THING. Suddenly I'm caught humming, "there's got to be more to life…" Stacie Orrico? 90's jams? Am I that old already? *sigh*
One of you told me my selfies weren't art, and while I disagree because they are expertly crafted, it brought up conversation concerning the definition of writing. Do we need to have words, or are images acceptable? Writing is communication, expression, creativity, and ideas. Thoughts are conveyed in a tangible format. This we all agree on, but this leaves us wondering, where do images stand? Are they art? If so, aren't my selfies?!
We went heavy on the homework first class, so I'm giving you the weekend off in terms of handed in assignments. Tuesday, we'll be creating individual course blogs. Just like I have one for our class, you'll have one for you. This is where you'll be posting most of your homework assignments from now on.
Here's what you need for Tuesday:
Create: Your Facebook and Instagram accounts – this must be done by the time we set-up your blogs since we'll be establishing links to them
Bring: a laptop/tablet with you. You can't effectively use your phone to do all we need to do.
Email: to yourself a photo that you would use as the profile picture for your blog. It's better to do this now, so you're not spending time looking on Tuesday
Since we talked so much about photos, I wanted to leave you with one:
IDK what this communicates, but whatever it is, I want it.
Enjoy the weekend!
*NOTE: "the homework for" phrase indicates the homework that is due on the given date- this is due by next class*
Today, you googled me, and then yourself to frantically make sure nothing troubling popped up when your peers googled you. The first impression has become digitized. Instead of meeting people, shaking hands, looking them in the eye and stating your case, people look to see who you are by what you present digitally. Today gave you an idea of what you're presenting, but this is only the beginning of our investigation.
Social media is the most common method of self-promotion. Whether we're cultivating a professional image, or just showing our friends pictures from vacation; this media is a public, often permanent showcase. But how did we get here? Where did we begin? For your homework, we'll start broad before going small by looking at the evolution of the internet.
Remember, all links (texts, videos, or the like), will be under Course Documents.
Watch: Cadell Last's: "The Future of the Internet!"
Write: In the video, Last asks us, "How is the internet changing, and how will it shape our lives in the future?" To answer this question, you're going to base your response on Social Networking Sites or SNS- what has SNS done to change the internet and our lives?
Choose only one way SNS has changed our lives or the internet meaning

relationships

economy

shopping

politics

etc…

It should contain

two quotes

from Last's video
Your answer should be between 350-500 words

12 point, legible font, double-spaced, contains a title centered on the page, numbered pages in the upper right hand corner (Last name 1)

Proper heading in the upper-left hand corner:

Your Name

My Name

Class and Section

Date

Print it out as I will collect it at the beginning of class
IF DR. JONES IS YOUR SEMINAR INSTRUCTOR, YOU HAVE TO COMPLETE THIS ASSIGNMENT AS WELL:
In conjunction with your assignment with him for the summer. you're going to go to convocation on Wednesday. When you're there, think about the following:
think about how you felt about Manhattanville prior to this event- maybe refer back to your summer assignment

Based on what went on there, choose one line said by anyone (be it a speaker, teacher, person around you that you overheard).

Use that line as the basis for how you're feelings about the school have changed given your few days here.

How does that line speak to, or represent, your feelings?

This response should be short, so keep it to 150-200 words

email to me at emily.lapadura@mville.edu by 12:00PM Friday
Some of you like writing, some of you hate writing, and some of you may not know how to feel yet. This may change, or this may not. I can't promise you you'll love it, or that you'll get an A, but I can promise that you'll be better than when you came in.
At the end of all my blog posts, I try to make things fun, fresh, exciting, by giving you something totally non-school related to appreciate. In the spirit of the three words I just told you, I want to introduce you to a favorite comedian of mine, and her alter ego, Sheryl.
https://www.instagram.com/p/BJl8Vhfjlqf/embed/captioned/?cr=1&v=7This post is larger than life, but so is Iliza. Enjoy the effortlessness!